In addition to having the function of covering a roof, the sandwich panel also provides insulation. Sandwich panel roofs are comprised of a thermal insulation that is usually made of rigid polyurethane foam (PUR), rigid polyisocyanurate foam (PIR) or rockwool. It is then sandwiched by two facings – an exterior facing on which the roofing elements will be fitted and an interior facing that will be visible inside the building.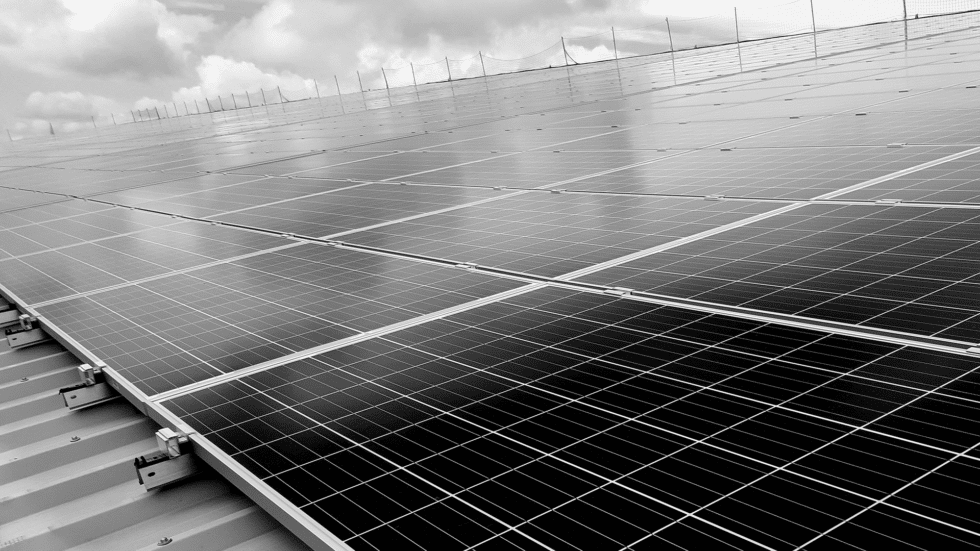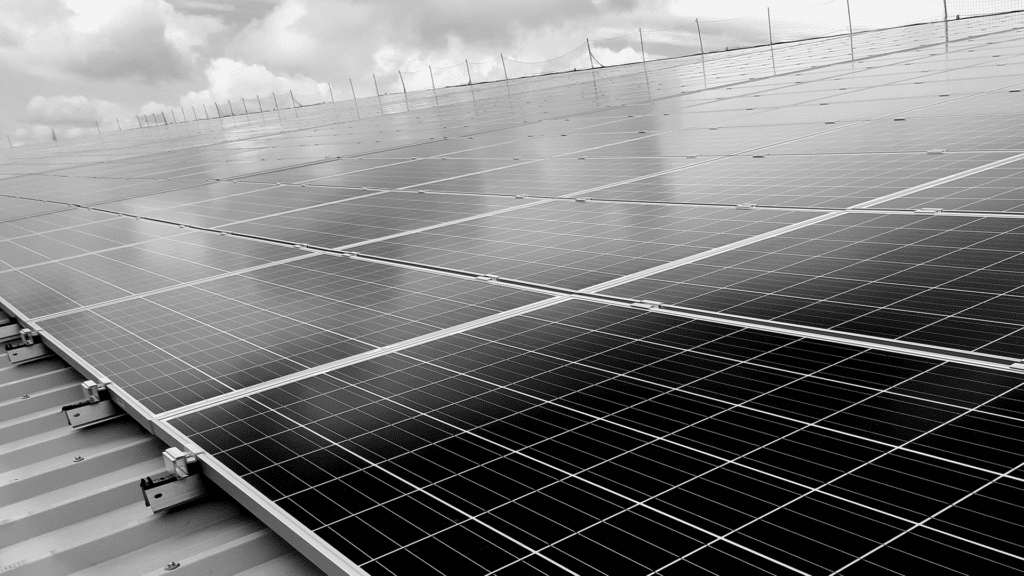 THE 2-IN-1 SOLUTION FOR ROOFING AND INSULATION
Due to the insulating material between the two facings, sandwich panels offer excellent thermal insulation. What we more commonly refer to as the insulating core is available in several thicknesses depending on the manufacturer and the model chosen.
Depending on the model chosen, different options may be available to you to cover facings: a range of colours, height of the corrugations, finishing textures, etc.
Relatively light (20 kg/m² on average), sandwich panels are easy to handle on the roof so the effort required is reduced. Panels overlap lengthwise and crosswise and are then joined together. This work must of course be carried out by a professional who is familiar with the manufacturer's instructions on the model chosen.
Dome Solar photovoltaic panel mounting systems can be adapted to a wide range of trapezoidal profiles from leading manufacturers: BACACIER, TATA STEEL – MONOPANEL, ARCELORMITTAL CONSTRUCTION, etc.
They come in different lengths and can be custom-made.
INSTALLING SOLAR PANELS ON A SANDWICH PANEL ROOF
Dome Solar offers three mounting systems for photovoltaic panels: Kogysun i+, Helios B² and Ital-Solar. Each of them has different advantages, which means that you can choose the most suitable solution for your project. In all cases, these solutions allow solar panels to be fixed into the purlin, which is an ongoing guarantee of durability.
Solar mounting systems FOR SANDWICH PANEL ROOFS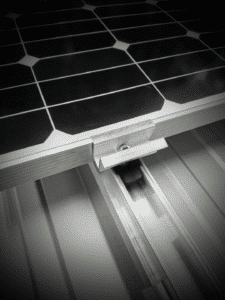 KOGYSUN i+
The only ATec-certified photovoltaic mounting system for public buildings.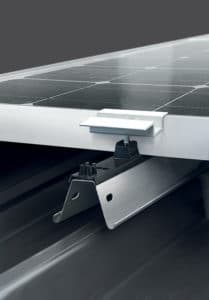 HELIOS B²
The best-selling ATec-certified photovoltaic mounting system in France.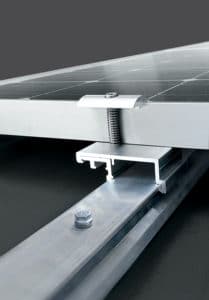 ITAL-SOLAR
A photovoltaic mounting system fixed into the purlins – the most frequently installed in Europe.