Car park canopies
It is now possible for car parks to produce electricity from renewable sources. In fact, photovoltaic canopies are an excellent way to get the most out of a parking area. Guaranteeing a better customer experience and promoting the energy transition are two major advantages of car park canopies.
THE SOLUTION TO GET THE MOST OUT OF OUR CAR PARKS
An economic windfall
Shopping centre, company, airport, railway station and public car parks are all potentially areas that can be used to produce electricity. Each uncovered parking area can be equipped with a photovoltaic canopy. Producing solar electricity has several economic advantages: reducing energy consumption, investing sustainably and responsibly, attracting customers who use electric vehicles by offering them recharging stations, etc.
A green image
Using photovoltaic canopies can enhance your image and reputation with your customers. Therefore, being committed to a sustainable development approach is definitely a positive key element in public relations oriented towards the energy transition. Providing maximum comfort, such as protecting vehicles from heat, keeping customers and employees dry in the rain or offering electric vehicle recharging is becoming a real asset.
Dome Solar's solution Helios RC3 allows you to mount your photovoltaic canopies on metal or wooden structures.
Our engineers and technicians study each future installation in detail. Rails are custom-made for a 100% viable project adapted to the car park solar project's needs.
Our network of carpenter partners will also be able to advise you on your installation's dimensioning.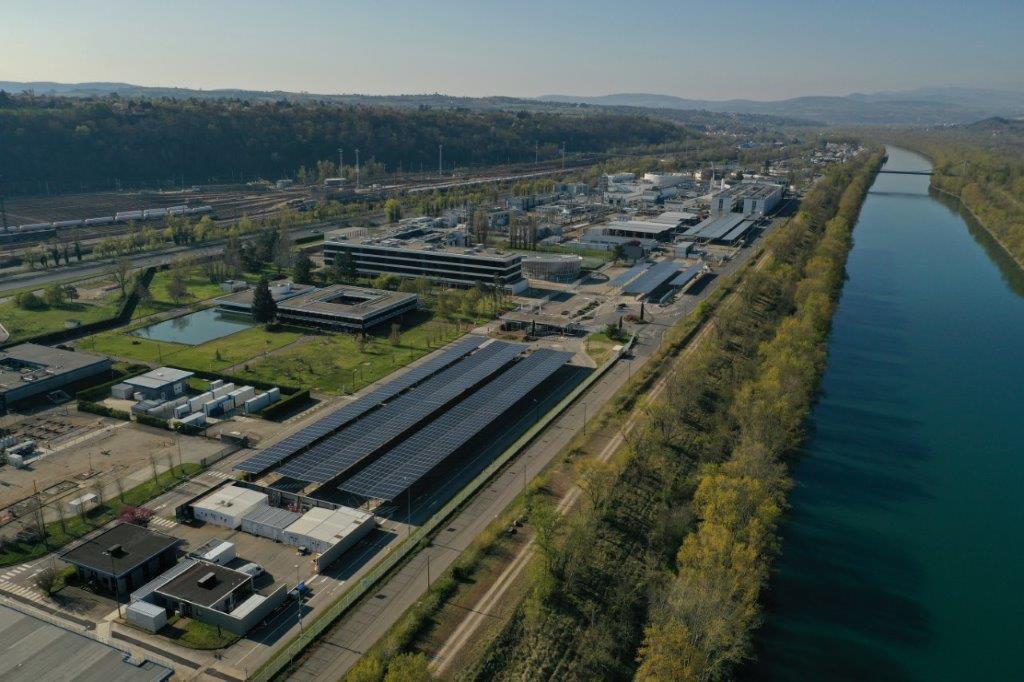 INSTALLING SOLAR PANELS ON A CAR PARK CANOPY
Dome Solar offers a mounting system for photovoltaic panels: Helios RC3. As soon as the Omega rails are fixed to the supporting structure, the modules are slid into the columns. They are fixed from underneath, which optimises installation time.
PHOTOVOLTAIC MOUNTING FOR CAR PARK CANOPIES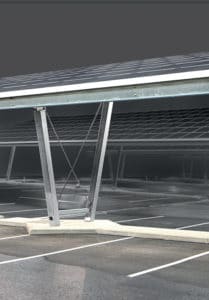 Photovoltaic canopy mounting comprised of Magnelis® steel rails: a high-performance system!