Whether it is a logistics, agricultural, commercial or municipal building, an equestrian centre, a school or offices, each building is unique. In all cases, the roof covering must be of excellent quality. Several options are available, including trapezoidal sheet, sandwich panels and fibre-cement corrugated sheet. In addition, solar panels can be mounted on each of these types of roof. Dome Solar offers a wide range of mounting systems for photovoltaic panels on sloping roofs.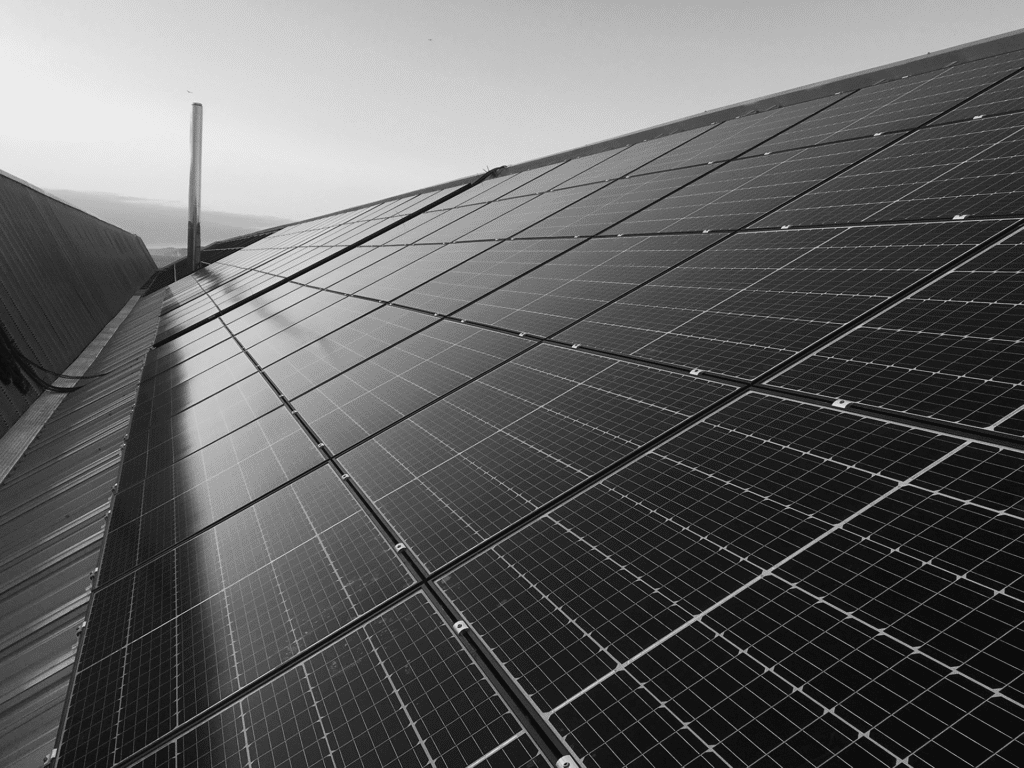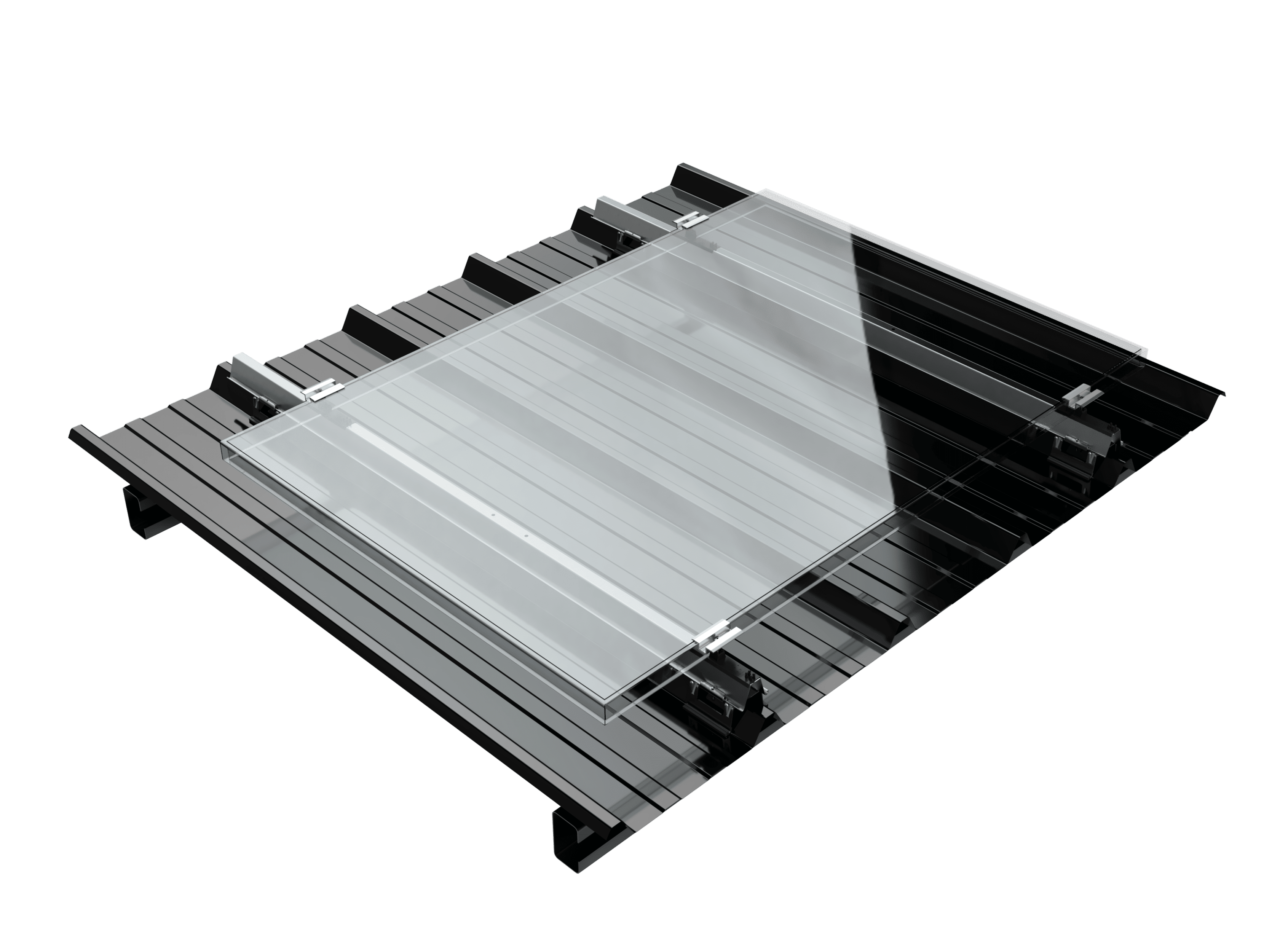 Helios B²
Kogysun i+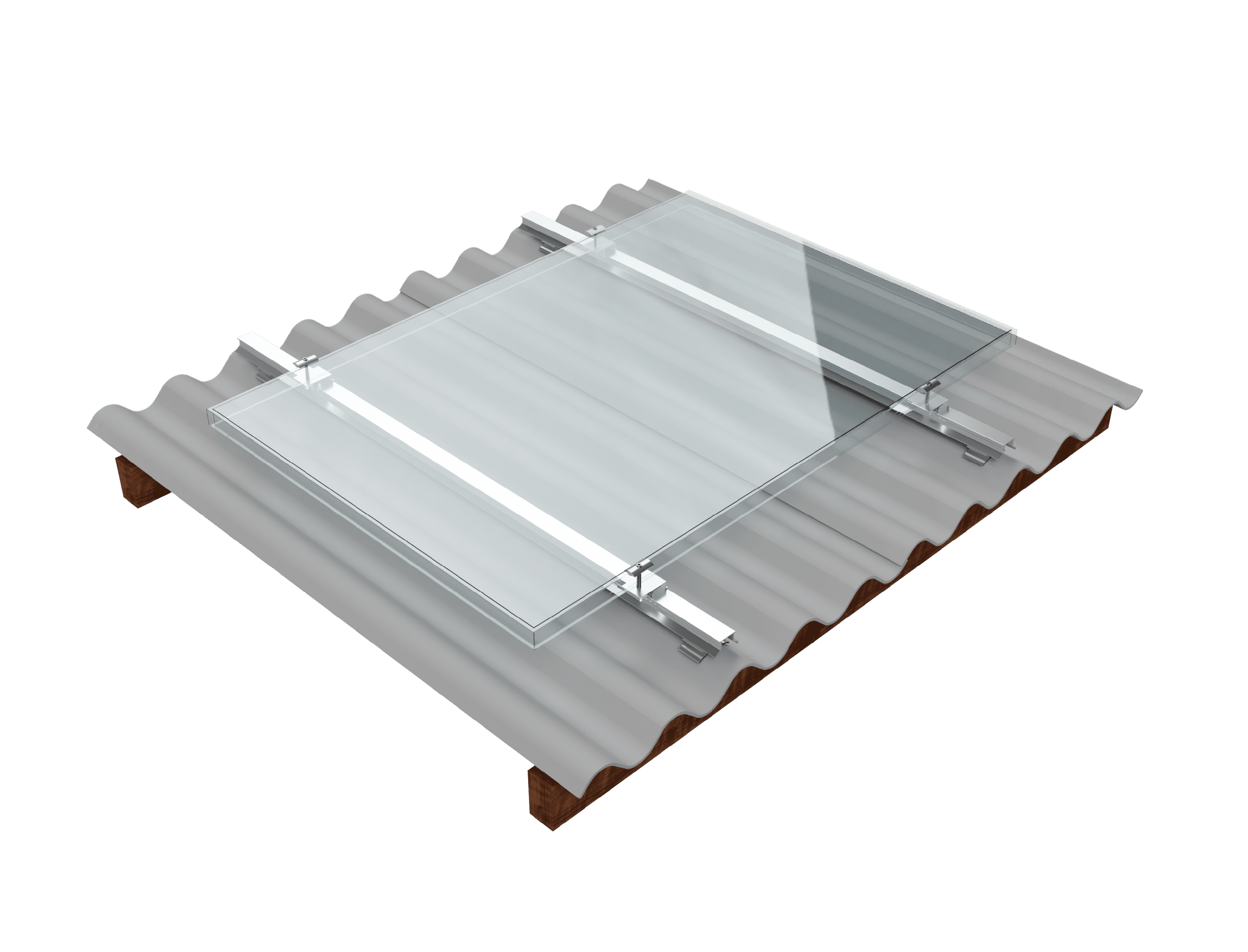 Fibro-Solar
THE PITCH OF THE SLOPING ROOF
According to standards DTU 40.35 and DTU 40.37, the minimum pitch of a sloping roof is 5% and 7% respectively. What we now refer to as the fifth facade of a building, when it is sloping, allows rapid drainage of rainwater and snow. It is therefore less stressed and there is less external load to be borne. Of course, the geographical area and its meteorological conditions will determine the slope authorised as well as the roofing type. In general, roof coverings made of trapezoidal sheet, sandwich panels and fibre-cement corrugated sheet are the most common for industrial and agricultural buildings.
FOCUS ON THREE TYPES OF ROOFING FOR SLOPING ROOFS
Trapezoidal sheet roofing, also known as uninsulated roof deck, is fixed directly into the building structure. The steel deck is light, resistant and waterproof, guaranteeing a good hold over time. Various profiles are available and the Dome Solar photovoltaic panel mountings can be adapted to U-shaped corrugated steel sheets.
Besides its primary function, waterproofing, sandwich panel roofing allows for insulation from the outside. The great advantage of this type of roofing is therefore thermal, sound and water insulation. There are several types of thermal insulation to which Dome Solar photovoltaic mounting systems can be attached: PUR, PIR and rockwool.
Lastly, fibre-cement corrugated sheet roofing is mainly used on agricultural buildings (hangars, riding arenas, sheepfolds, stables, etc.). This material ensures maximum comfort (thermal and sound) for animals, a subject that holds a predominant place in our society today.
EB-Solar, Fibro–Solar, Helios B², Ital-Solar, Kogysun +, Kogysun i+ et RB-Solar are Dome Solar photovoltaic mounting systems that are able to meet your needs on these types of roofs.
Solar mounting systems FOR SLOPING ROOFS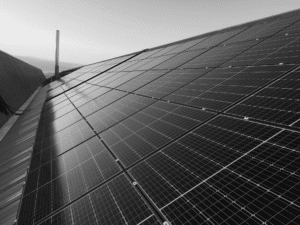 TRAPEZOIDAL SHEET ROOFS
Solidity and lightness – choose trapezoidal sheet for an economical and resistant roof.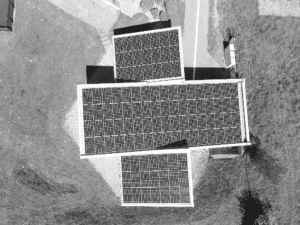 SANDWICH PANEL ROOFS
The 2-in-1 solution for roofing and insulation.
FIBRE-CEMENT SHEET ROOFS
Fibre-cement corrugated sheet is highly resistant and ensures a healthy atmosphere inside buildings.