Flat roofs have been around for thousands of years. This type of roof first appeared in the Middle East, mainly on houses. And later, during the Baroque period, some Western palaces had flat roofs. In the 20th century an architect named "Le Corbusier" largely contributed to the development of flat roofs in France. His idea was to recover on the roof the space occupied by the building on the ground. Over the years, the flat roof (also called the fifth facade) has been used for many purposes (sports grounds, theatre stages, cafés, urban farms, etc.) and, in particular, installing solar panels.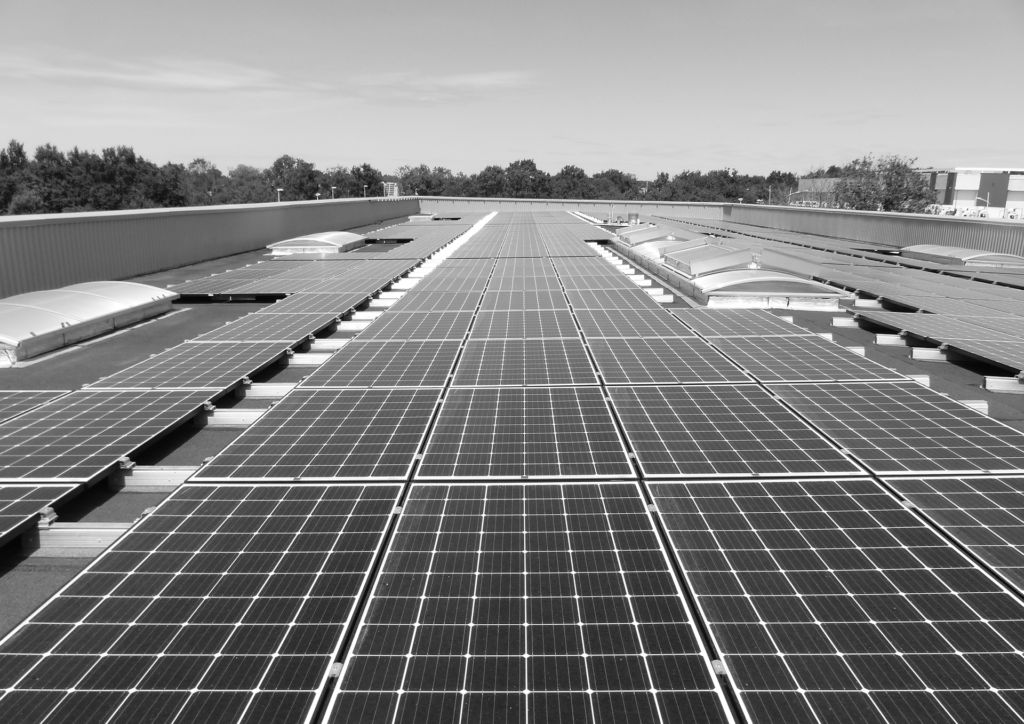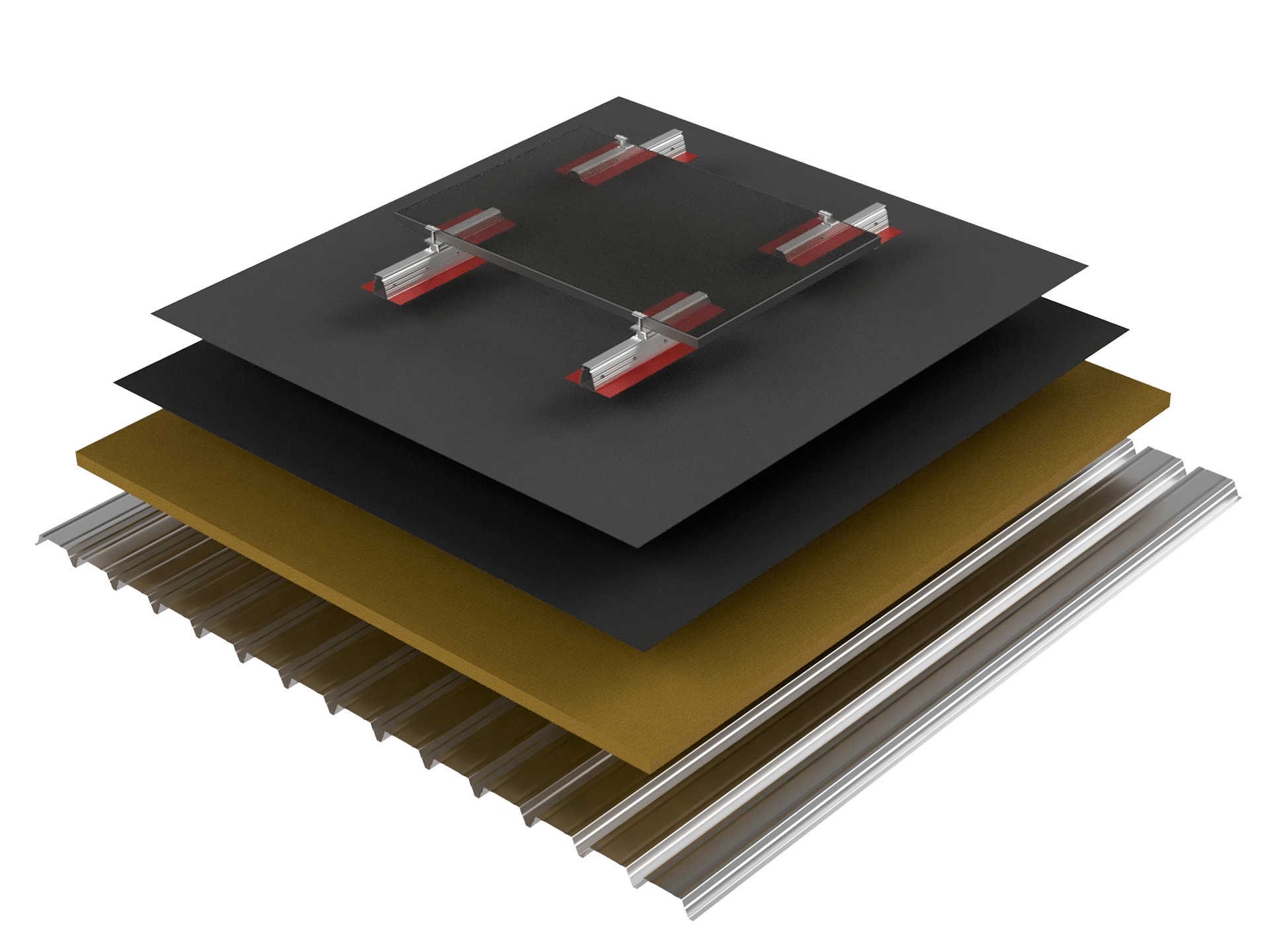 Roof-Solar Bitumen
Roof-Solar EPDM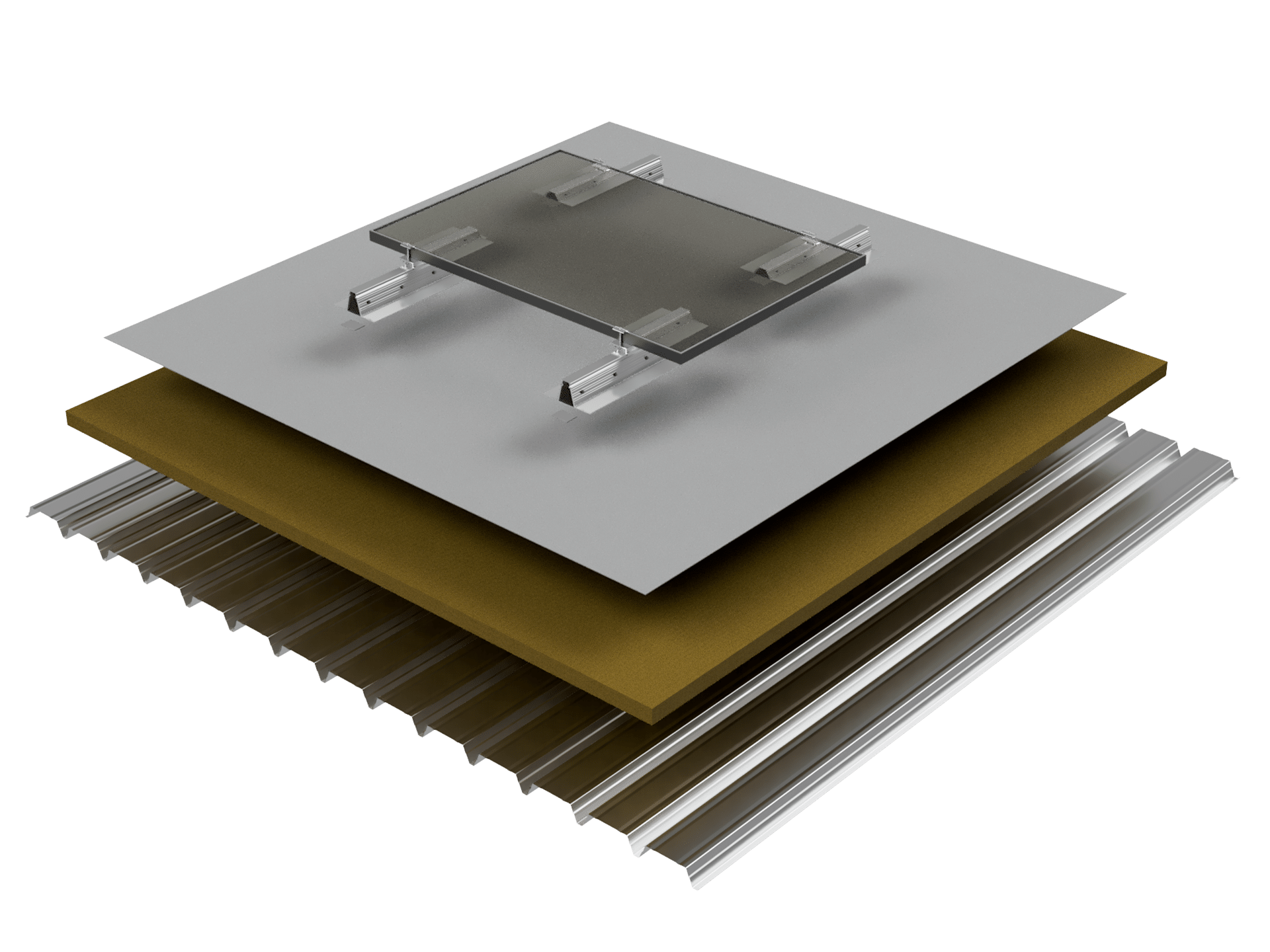 Roof-Solar PVC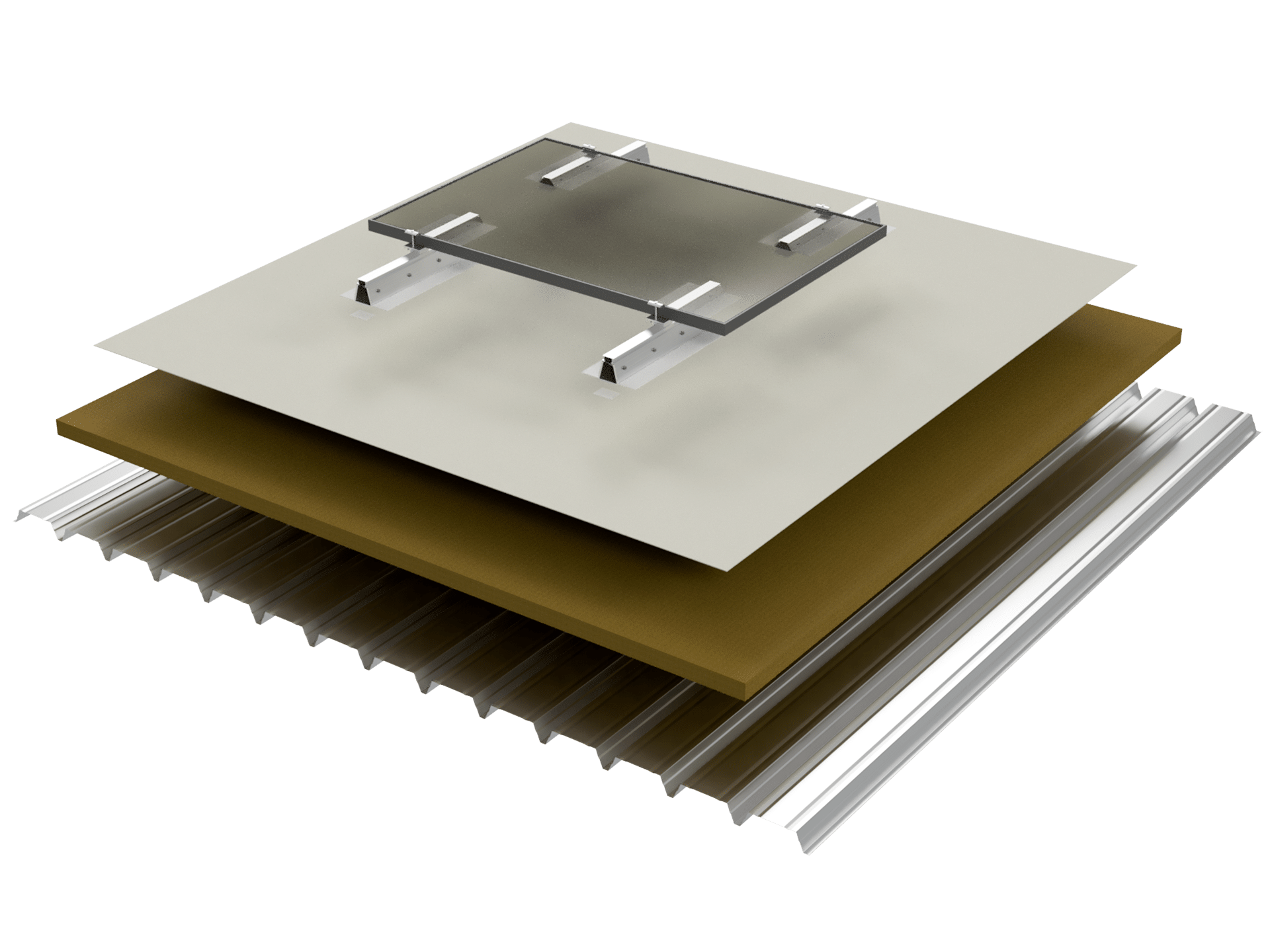 Roof-Solar TPO
WHAT ARE THE COMPONENTS OF A FLAT ROOF?
Before installing photovoltaic panels, it is interesting to know what comprises a flat roof.
The first basic component is the load-bearing element, made of concrete, corrugated steel sheet or wood (solid or wood-based panels). It is this that supports the weight of the roof as well as stress caused by the climate and any loads (equipment, pedestrians, etc.).
Then, if necessary, comes the vapour barrier whose function is to prevent the migration of water vapour in the insulation so that it keeps its insulating power, then the insulation. In the case of installing a photovoltaic solar power plant (technical flat roof), the insulation must be of compressibility class C. Its main function is to maintain a good thermal inertia in all seasons.
Dome Solar solar panel mounting systems can be installed on different types of waterproofing: synthetic (EPDM flat roof, PVC flat roof, TPO flat roof) or bitumen. Installation and maintenance of the waterproofing membrane are essential to ensure the longest possible service life of the flat roof.
DIFFERENT TYPES OF FLAT ROOFS
From buildings subject to the biodiversity law, to logistics platforms, to tertiary and residential buildings, there are many different types of large flat roofs!
Depending on their use, flat roofs are called:
"Inaccessible" when only maintenance staff can access the flat roof;
"Accessible" when they can be accessed by pedestrians and/or light or heavy vehicles;
"Technical" when they hold equipment and include access to work areas necessary for maintenance or repair work.
In fact, a flat roof equipped with photovoltaic solar panels comes under the category of technical flat roofs.
Roof-Solar Bitumen, Roof-Solar Tilted Bitumen, Roof-Solar EPDM, Roof-Solar PVC, Roof-Solar Tilted PVC, Roof-Solar TPO and Roof-Solar Tilted TPO can all be installed on flat roofs with a tilt of up to 10%.
PHOTOVOLTAIC MOUNTINGS FOR FLAT ROOFS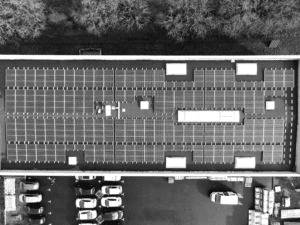 BITUMEN FLAT ROOFS
Flat roofs with bitumen waterproofing have been used for decades and are known and recognised for being highly resistant.
PVC FLAT ROOFS
PVC flat roofs have a considerable advantage: the lightness of the material for easy and safe installation.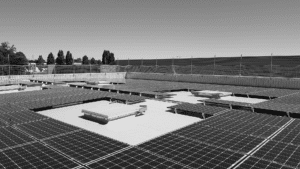 TPO FLAT ROOFS
A number of advantages make the TPO membrane one of the best solutions for waterproofing flat roofs of eco-responsible buildings.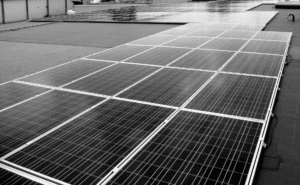 EPDM FLAT ROOFS
A long service life, very good resistance to bad weather and different climates and low environmental impact are some of the attributes on which to base the use of EPDM membrane.