Flat roofs with bitumen waterproofing have been used for decades and are known and recognised for being highly resistant.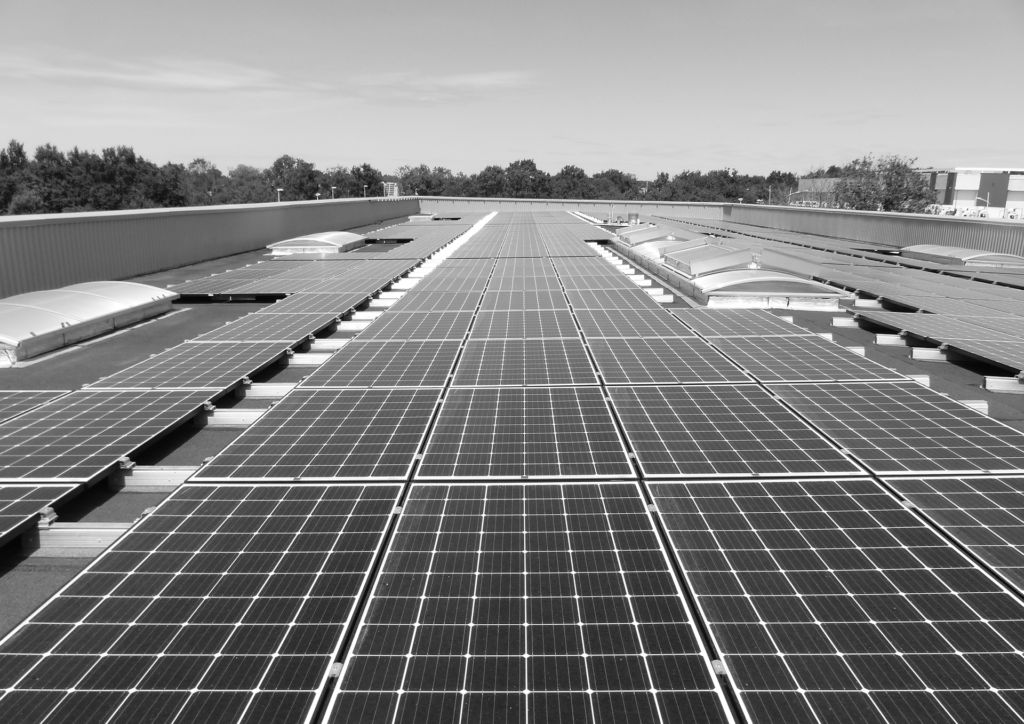 BITUMEN WATERPROOFING IS VERY STRONG AND HAS A LONG SERVICE LIFE
An outstanding service life
Bitumen has been known and used for hundreds of years all over the world. It is a raw material that has been used since antiquity. In fact, it is said that the Hanging Gardens of Babylon, for example, were waterproofed with bitumen! Due to this long history, bitumen membrane has been proven to be a safe option. The service life of this material is at least 30 years, depending on various factors such as its thickness, the quality of installation, maintenance and the climatic conditions to which the membrane is subjected.
Excellent qualities
SBS elastomeric bitumen combines excellent qualities to ensure good waterproofing: it is highly adhesive, hydrophobic and has a high degree of flexibility. It is a particularly robust material that holds up well when buildings move.
Dome Solar Roof-Solar Bitumen photovoltaic system is certified by a Technical Approval (Avis Technique – ATec). It also has a Broof (t3) fire resistance rating. With the Roof-Solar Tilted Bitumen mounting process, they also have a New Technology Survey (Enquête de Technique Nouvelle – ETN).
The first layer is fixed mechanically.
INSTALLING SOLAR PANELS ON A FLAT ROOF WITH BITUMEN WATERPROOFING
Rails of Roof-Solar Bitumen and Roof-Solar Tilted Bitumen photovoltaic mounting are heat-welded (read more about the steps here) to the bitumen membrane. Once External Clamps and then Universal Clamps have been clipped on, photovoltaic panels can be installed. Due to the heat-welding technique, no ballast needs to be added to building's roof which reduces the weight. Moreover, membrane perforation is not required so there is no risk of water leaking in.
PHOTOVOLTAIC MOUNTING FOR BITUMEN FLAT ROOFS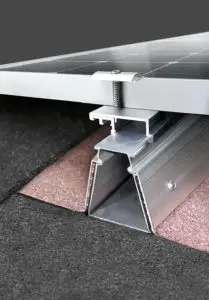 ROOF-SOLAR BITUMEN
The CSTB-certified mounting for photovoltaic panels without ballasting.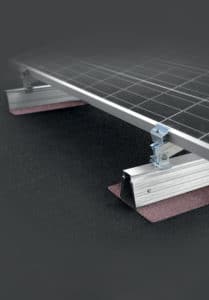 ROOF-SOLAR TILTED BITUMEN
Mounting for photovoltaic panels heat-welded on bitumen waterproofing.