A drive equips its roofs with our photovoltaic fasteners
Self-consumption with resale of the surplus
Type of connection
Roof-Solar Tilted Bitumen: Dome Solar product used
Our Partner
CEGELEC La Rochelle
Specialist in industrial, tertiary and photovoltaic electricity
Cegelec La Rochelle is a VINCI Energies Group company
3 sectors of activity: photovoltaic, tertiary electricity (schools, hospitals, gymnasiums, etc.) and industrial electricity (factories, large companies, etc.)
Photovoltaic cell created a little more than 3 years ago and which is composed of 3 people (2 engineers and 1 experienced business manager) whose influence extends from La Rochelle to Brittany and Angers
Management of all equipment, technical control and grey matter (project engineering)
Context
E.LECLERC DRIVE PORNIC (LOIRE-ATLANTIQUE, FRANCE)
Joint work with a local design office.
Primary objective of the end customer: to reduce their electricity bill due to high daily electricity consumption.
​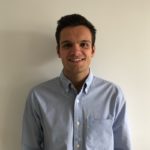 The exchanges with your team went very well. Stéphane (editor's note: Stéphane Arrouet) came to the site at the time of tracing to help and check. We really appreciated his coming, especially since it was the first time we had worked with the Roof-Solar Tilted Bitumen system. And during the execution, he continued to be there by phone. Lastly, we got quite positive feedback from the waterproofing contractor regarding the installation of the rails, which is done using the heat-welding process, which is a traditional process.
Kévin Ducher, Photovoltaic engineer at CEGELEC La Rochelle
CEGELEC La Rochelle's team is specialized in the design, realization and maintenance of photovoltaic installations for tertiary and industrial customers. With 15 years of experience, CEGELEC La Rochelle is recognized for its expertise.
Realization by CEGELEC La Rochelle
Photos
WOULD YOU LIKE TO REQUEST A QUOTE ONLINE?​
ONLINE QUOTE