Three photovoltaic roofs for animal stables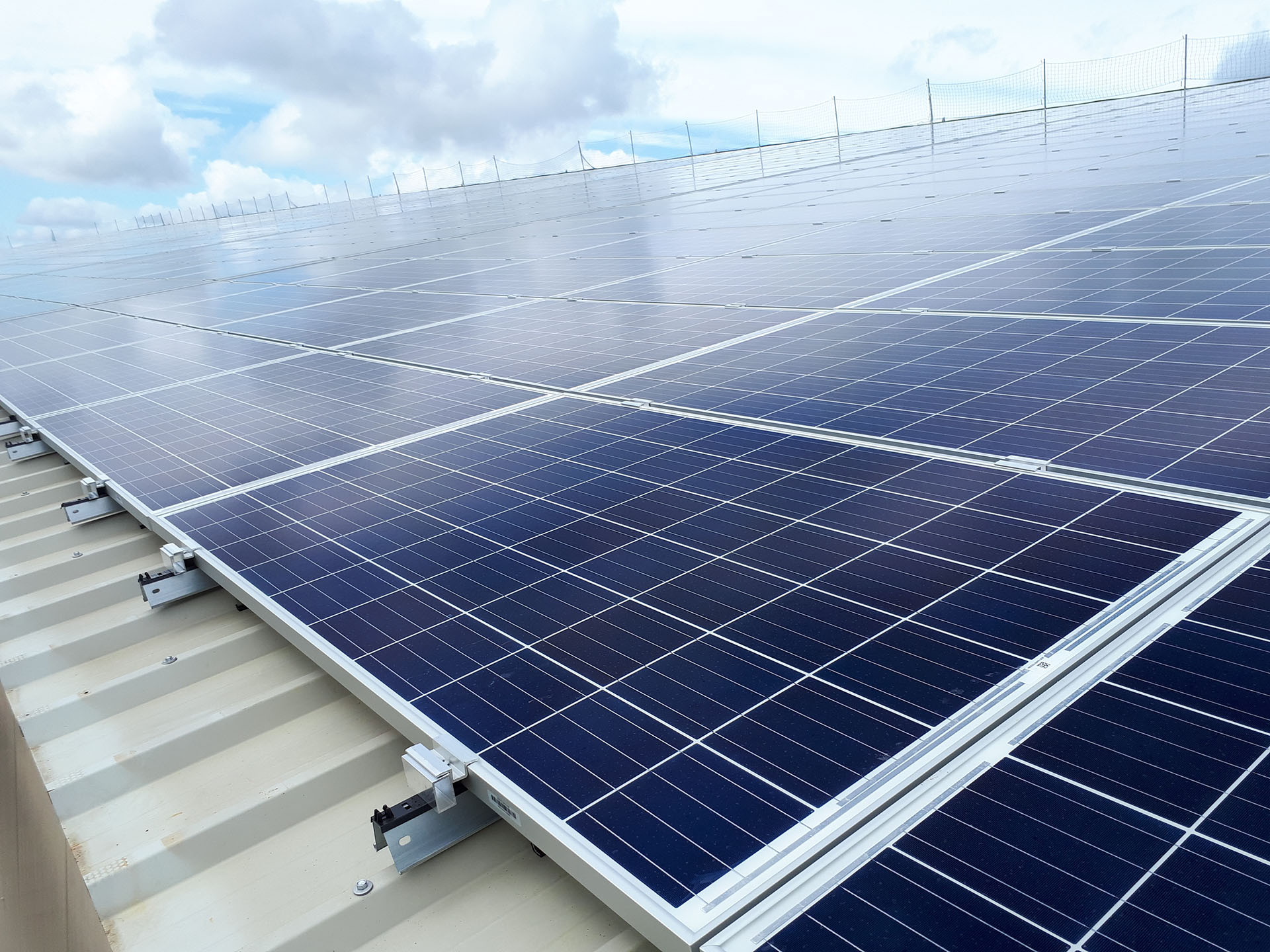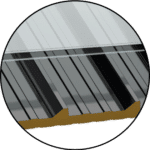 Onet-le-Château
(France)
Location
Injection on the network
Type of connection
Helios B²: Dome Solar product used
French independent actor specialized in electrical engineering for more than 50 years puts his expertise at the service of renewable energies, and more particularly of photovoltaics.
Installation of turnkey photovoltaic power plants (industrial, agricultural, tertiary and communities)
Maintenance, cleaning and troubleshooting
MWp installed and connected
branches for the photovoltaic activity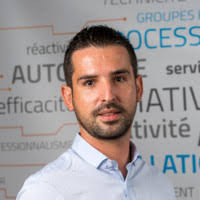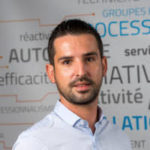 Our client contacted us for its 1.3 MWp power plant which was producing only 40% of the expected production. After a few years of assessment demonstrating the defectiveness of the photovoltaic solar installation, our Group was contracted to remove more than 10,000 modules and dismantle the integration system in place. Then we came up with the idea of installing the Helios B² mounting system, a solution we had never used before. We chose Helios B² because, first of all, it is a system that is mounted on the purlin, which is essential for us, but also due to its price-quality ratio.
Maxime TUFFI, Activity Manager at GROUPE FAUCHE
The benefits of Dome Solar
Speed of installation
Due to the Helios B² mounting system and its ease of installation, we were able to keep to the deadlines we gave our client. The limited number of different parts is also a significant factor in saving time.
The Dome Solar team
We have established good relations with the members of the sales department and the design office provided us with detailed, high-quality layouts, which gave our installation teams peace of mind when they arrived on the site. We were not used to working with Dome Solar but you are now one of our suppliers and we hope to continue this good relationship which began so optimistically!
For more than 50 years, Fauché has designed, produced, optimized and ensured the maintenance of electrical and automated installations for businesses and public authorities.
WOULD YOU LIKE TO REQUEST A QUOTE ONLINE?
ONLINE QUOTE