PWA : Dome Solar has its own app!
Initially developed as a sales support tool for the Dome Solar sales team, this app can also be used to provide information at your sales and/or technical meetings.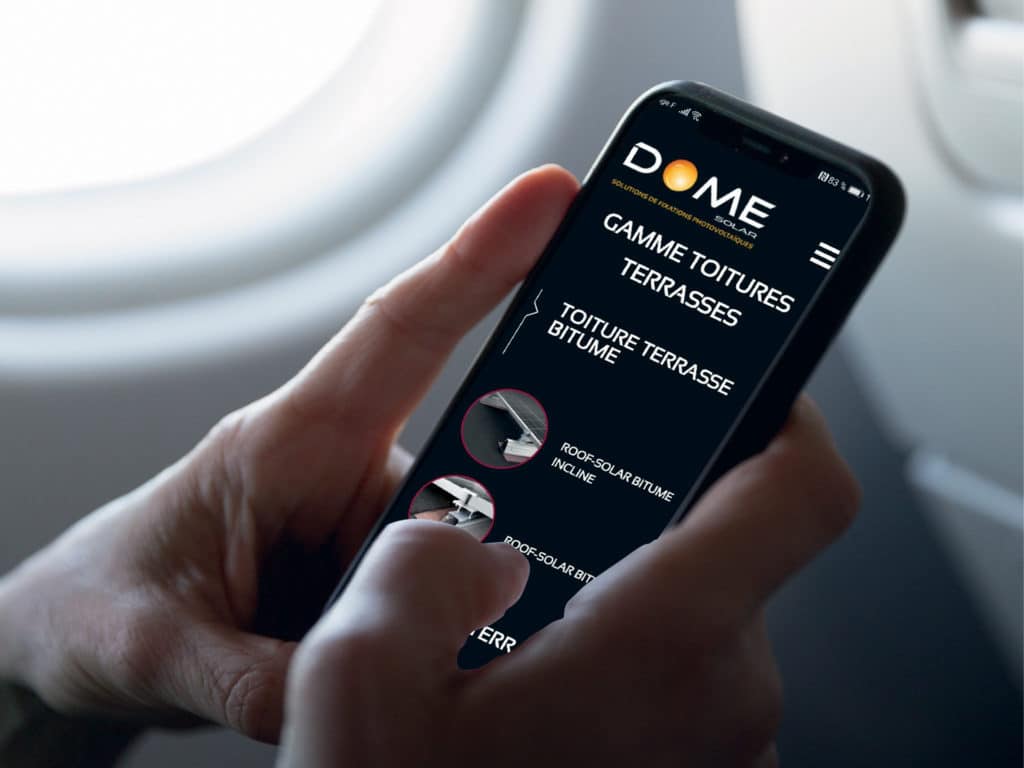 WHAT SORT OF INFORMATION CAN BE FOUND IN THE DOME SOLAR APP?

The three product ranges (sloping roofs, flat roofs and canopies) with a presentation page for each photovoltaic panel mounting system.
A product page contains all the technical features of the photovoltaic mounting system: a 3D view, a cross-section view, details of its certification(s), details of its compatibility with different types of roofing and photovoltaic panels, as well as a presentation video and site references with photos.
To access our app, go to the following URL on your smartphone or tablet: https://dome-solar.com/app/. 
For Android devices, an Add to Home Screen notification will appear automatically. You just need to click on it. You will then find Dome Solar's PWA directly on your home screen with your other apps.
Another solution is to go to the Play Store, type "Dome Solar" in the search bar and install the app that appears first in the results.
For iOS devices, go to the URL from Safari, click "Add to Home Screen", change the name if need be and click "Add". Dome Solar's PWA will then appear on your home screen with your other apps.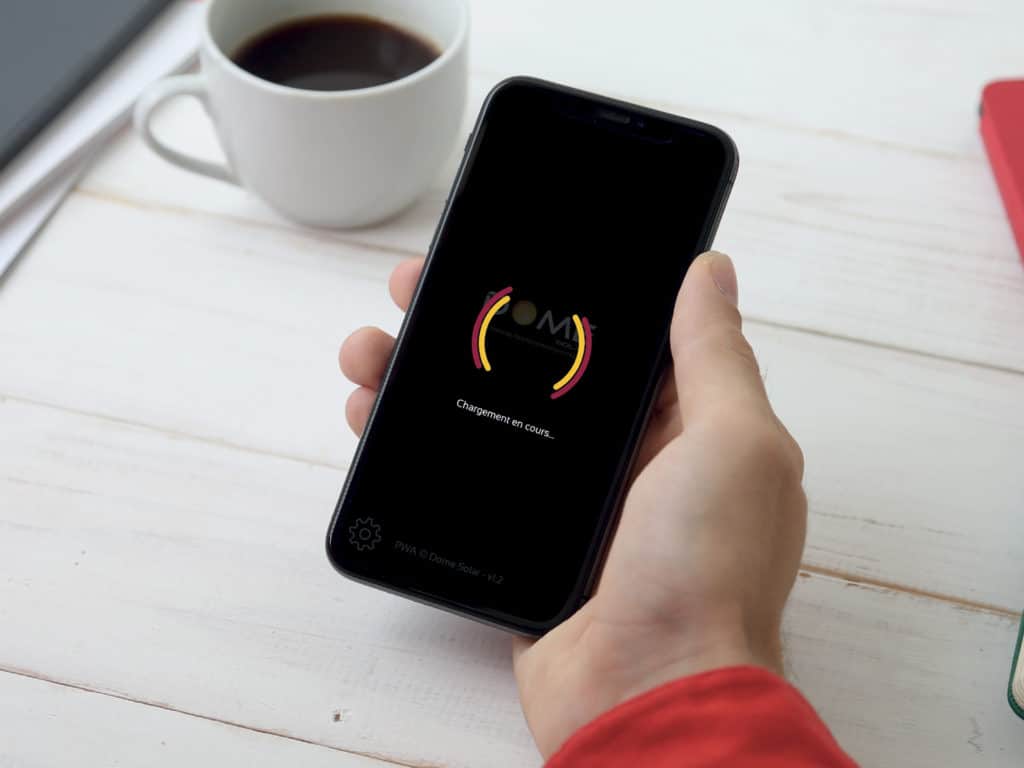 WHAT ARE THE BENEFITS OF USING DOME SOLAR'S PWA?
Almost instantaneous access to information
You have access to all product information in no time at all.
To see examples
All our site references are on the PWA.
Videos
Watch how to install Roof-Solar Bitumen for example: instant access to all the available product videos!