A regional depot for professional catering equips itself with photovoltaic panels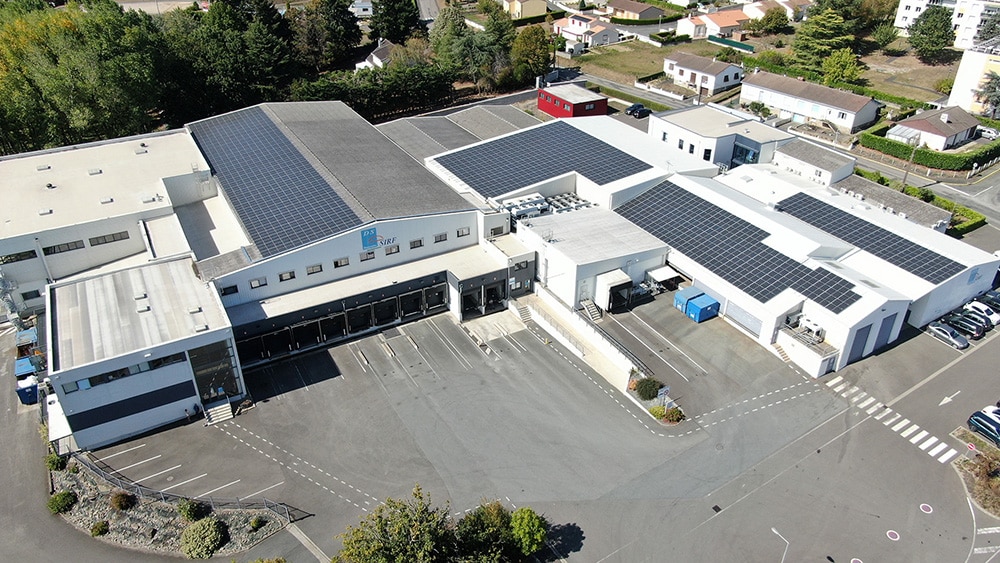 La Châtaigneraie
(France) Location
Self-consumption
Connection type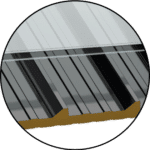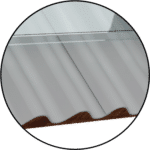 Corrugated fibre cement sheet
Helios B²: Dome Solar product used
Fibro-Solar: Dome Solar product used
With 13 years of experience, the Solengie team will guide you through the energy transition.
Installation of photovoltaic power plants: commerce, industry, agriculture, community and individual
Maintenance, servicing and troubleshooting
"QualiPV 0-250" certified for installations up to 250 kWp
Forecast turnover (in M€)
End customer presentation
DS RESTAURATION – SIRF
Food distribution for professional catering
Over 50 years of existence
Reduction of the electricity bill
Improving CSR by reducing the carbon footprint
Participation in the energy transition
Enhancement of the company's image in the eyes of the various partners but also in the eyes of the employees
The client's initial request was to know if having photovoltaic panels installed would finance the repair of its roofs. Since there is a limitation in terms of regular rates, unless a tender is issued and the obtaining of such a tender remains uncertain, we advised him to opt for a self-consumption solution. Indeed, after studying the project and considering the electricity bill paid by our client, i.e. more than €150,000 per year, we therefore sized the power station according to the available roofs. The objective being to ensure that it remains within the framework of intelligent self-consumption, we recommended the installation of photovoltaic panels on the storage buildings as well as on the roofs of the offices. This installation will thus enable them to cover 15% of their electricity needs throughout the year.
Jean-François Loiseau, President at SOLENGIE
The benefits of Dome Solar
Systems with fixing in the purlin
I was asked to come to an insurance company to provide expert support after a storm, and I was able to see the differences in damage between solar power stations equipped with systems fixed in the steel tray and stations made with systems fixed into the purlins. Since then, I have been a fervent advocate of processes with fixing in the building struture, and in particular of the Helios B².
Suspended connections
The major advantage of the Helios B² is that the wire never remains on the steel tray.
Certifications
The Helios B² is under ATec certification (Technical Opinion), at the insurance level it is extremely positive.And Fibro-Solar's ETN (Enquête de Technique Nouvelle) (New Technique Survey) has enabled us to quickly obtain the nominative insurance for the building site, a site which has been specifically studied (reinforcement of structures, etc.).
Realization by SOLENGIE
Photos
WOULD YOU LIKE TO REQUEST A QUOTE ONLINE?
ONLINE QUOTE