Our photovoltaic mounting system on substrate manufacturing plants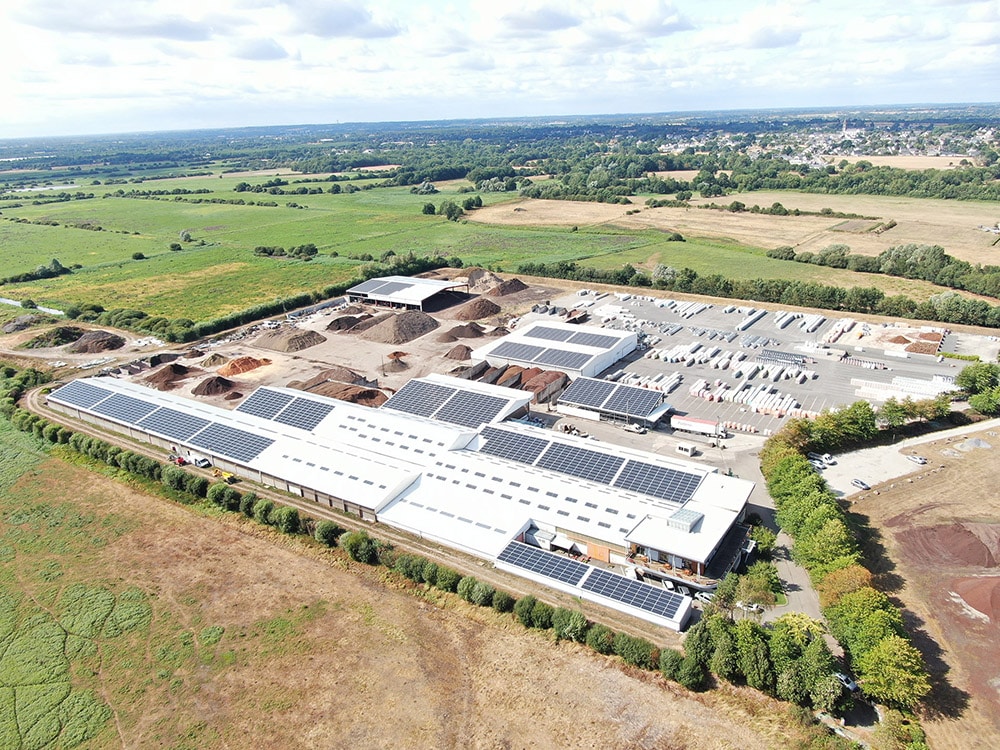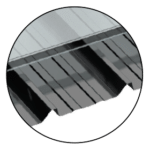 Saint-Mars-du-Désert
(France)
Location
Injection on the network
Type of connection
Ital-Solar: Dome Solar product used
Solewa makes businesses and communities more energy efficient by offering them sustainable, innovative and global solutions based on solar energy.
Installation of turnkey photovoltaic power plants (industrial, agricultural, tertiary and communities)
Maintenance, cleaning and troubleshooting
Presentation of the end customer
EVADEA
Serving professionals and the general public through the Secret Vert brand
Over 150,000 m3 of products produced per year
Renovation of the building
Upgrading to comply with standards and safety
Enhancing the company's image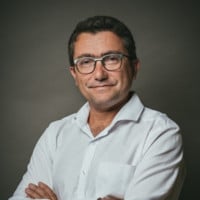 The renovation consisted of removing asbestos from more than 4,000 m² of roofing and reinforcing the roof structure to accommodate the 2,238 photovoltaic modules. At the same time, all the roofs (14,000 m²) were refurbished. A 350 m² building was also built in the shipment zone to allow trucks to be loaded under cover, resulting in a real improvement in comfort for our employees and drivers. We also chose to set up a consumption circuit (already present on site with a transformer in place) and a production circuit with the addition of a 1,600 KVA transformer.
Our project consists of three installations for a production of almost 1 MWp. All of the work will be set off by the sale of electricity over 20 years. An additional installation of 500 kWp is planned for 2020.
We aim to be a driving force in this type of project which corresponds to EVADEA's vision in terms of environmental policy and CSR.
And we have chosen to work with SOLEWA because this installer best fits our company profile.
Nicolas Servant, Production and QSE Manager at EVADEA GROUP
The benefits of Dome Solar
Responsiveness
The sales department is always available and very responsive. It can send us clear figures very quickly, even well in advance of projects.
Meeting deadlines
The mounting systems are always delivered on time.
Technical expertise
The design office is highly responsive and always available to answer the questions of the inspection bodies and our customers to ensure the relevance of Dome Solar solutions.
Solewa, an expert in photovoltaic solutions for professionals, presents its business activities: installation, maintenance, repair of solar panels for industries, supermarkets and farms.
WOULD YOU LIKE TO REQUEST A QUOTE ONLINE?
ONLINE QUOTE