Dome Solar photovoltaic mounting systems are subject to strict testing and are awarded certifications to guarantee their reliability and allow access to public calls for tender.

Alpes Contrôles assists its clients with compliance of structures, installations, equipment, products and services subject to regulatory requirements. In this way, the company helps them to prevent risks, protect people's health and limit environmental impacts.
It is active in the field of construction and operation with various trades such as technical inspection of buildings, safety coordination and health and environmental protection.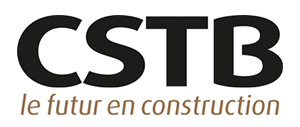 The objective of CSTB (Centre Scientifique et Technique du Bâtiment i.e. Scientific and Technical Centre for Building) is to guarantee the quality and safety of buildings. To this end, it brings together multidisciplinary skills to develop and share key scientific and technical knowledge. It supports stakeholders in the innovation cycle from idea to market and in transforming the construction industry in relation to environmental, energy and digital transitions.

Sud-Est Prévention operates in Lyon, Avignon and Montpellier. It carries out the technical inspection of new buildings, renovations and restructuring. This organisation is approved by the Ministry for the Environment, Energy and the Sea to carry out all types of inspection covered by the NFP03.100 standard (A1 approval) for all types of buildings, and accredited by COFRAC (accreditation no. 3-132 rev.10) to carry out all types of technical inspections in public buildings (electrical, electromechanical, building and civil engineering fields).
Partners which manufacture photovoltaic panels
Partners which manufacture waterproofing solutions
Find out our other partners